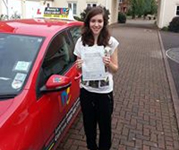 Emilia Ramirez
I was recommended by a friend to start learning to drive with Richard. I would like to thank him for his time and patience in teaching me to drive. I was very anxious about learning to drive and when I had my first lesson I had no confidence in myself but Richard really helped me to feel like I could do it. His professional but friendly attitude really helped me feel relaxed and gave me the ability to concentrate. I looked forward to every lesson and when I came to pass my test I was so pleased. Richard is a fantastic driving instructor who I would recommend to anyone. He always puts a smile on your face and if you're looking for a friendly and fun driving instructor then I would most definitely go with Richard. Thanks so much again Richard.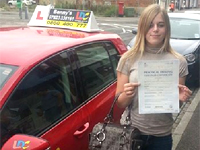 Frances Tallyn-Hancock
My cousins, who each passed their tests first time with him, recommended Richard to me. Having only a two week window of opportunity to learn how to drive and pass my test, I enrolled on a semi-intensive course. although learning in such an intensive environment, with ten 3 hour lessons over the 2 weeks, Richard made learning to drive easy. After a nervous start, he helped me to settle into driving and learn the ways of the road. I sat my test at the end of only two weeks of driving, passing first time with only nine minors. The help that Richard gave leading up to the test was second to none, making me confident on the road. I would recommend Richard, especially if you want a dedicated teacher who puts 100% effort into every lesson.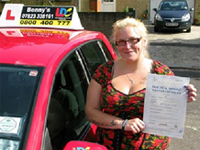 Michelle Jones
I'd like to thank Richard for enabling me to pass my test the first time, he is friendly, honest, reliable, and patient above all Richard was understanding, and had me driving with confidence in no time. There was no holding back, as soon as he thought I was ready he had me in for my test straight away.
I had no idea passing my test was going to happen so quick, as soon as Richard introduced himself I was at ease, and when learning to drive, thats the main thing.
If you are unsure as to what to expect, or a little nervous, with Richard you can't go wrong at all.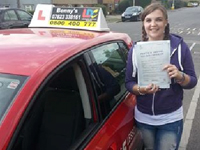 Kyrie Haywood
I would to acknowledge and thank Richard for his patience, encouragement and support he provided during my driving lessons through to my test date. I was apprenhensive about the experience of learning to drive, but was soon assured by Richard's professionalism and under his direction began to recognise that it was not an impossible feat and that i was in capable hands.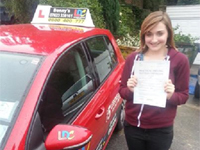 Amanda Atkins
Richard prepared me for my practical test; passing first time is a credit to him as an Instructor. Having now passed, not only do i feel that i can drive, but i have the confidence, skills and experience which mean i am safe and confident to do so, a true reflection of the work he has done. I believe Richard's teaching approach is one which anyone would benefit and learn from, his experience and knowledge is communicated clearly, patiently and appropriately.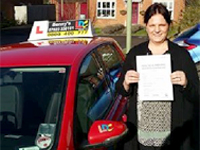 Caroline Gunn
Thank you so much for helping me achieve something which at first, felt impossible and for giving me a skill which I will have for the rest of my life. You are a fantastic driving instructor and have been a friend too, more than I could've wished for. Thank you again so much.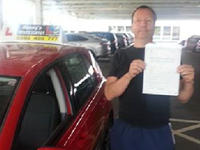 Steve Oakley
Thank you Richard for teaching me to drive. People are always asking how on earth I managed to pass, and I just tell them I had a damn good instructor. I really thought I'd never do it.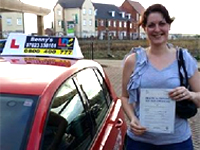 Samantha Crockart
Just a little note of appreciation to thank you for your help, never ending patience, whole hearted support and the much needed confidence you gave me which enabled me to pass my test third time around, many many thanks Richard.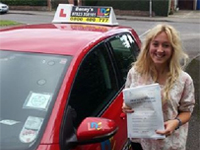 Sophie Hale
Richard, thank you so much for getting me through my test and having patience with me especially when I have blonde moments.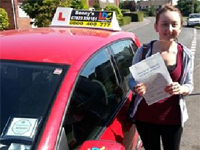 Emily Cook
I would like to say a massive thank you to my instructor Richard. From the moment I got in to the car on my first lesson with him he has been very supportive and friendly, while keeping me focused on my driving. He has helped to massively improve my confidence and ability to pass my test. When teaching he is very clear and thorough in his instructions and shows amazing patience if you struggle.
I would strongly recommend Richard to anyone who wants to learn to drive!